Awards & Achievements
Raw Materials Company has been the recipient of several awards for its patented battery recycling technology and its innovative recycling programs for consumer batteries.
As a company we are truly fortunate and grateful to receive such accolades doing something we are so passionate about. These achievements over the last several years are a true testament for what can be accomplished by a seemingly small group or even individuals themselves.
We'd like to share each of these awards with everyone that takes the time to recycle their batteries and acknowledge the efforts of those in our dedicated network that give people a convenient option to recycle them everyday.
Thank you.
---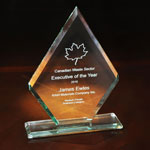 James Ewles, President of Raw Materials Company has been named Canadian Waste Sector Executive of the Year by the Ontario Waste Management Association
---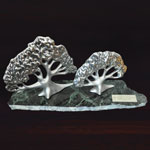 Each year the RCO Awards Gala recognizes and celebrates the innovation and achievements of both public and private sector organizations in waste reduction and recycling.
---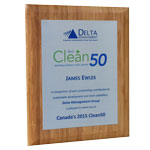 James Ewles, President of Raw Materials Company Inc. (RMC), has been recognized as one of Canada's 2015 Clean50 leaders in sustainability and clean capitalism.
---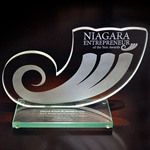 Wayne Elliott and James Ewles of Raw Materials Company were recognized with a Niagara Entrepreneur of the Year Award (NEYA) at the organization's annual Awards Gala held at the Sheraton Hotel in Niagara Falls on Friday March 7th, 2014.
---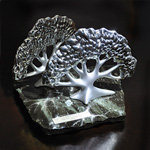 The Recycling Council of Ontario has recognized Raw Materials Company (RMC) with two Platinum Awards at their annual Awards Gala on October 24, 2013 during Waste Reduction Week.
---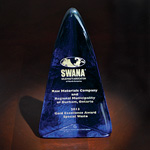 The Regional Municipality of Durham, Ontario and Raw Materials Company have been awarded the Solid Waste Association of North America (SWANA) Gold Award for Special Waste Management.
---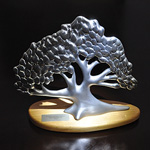 Raw Materials Company receives a Platinum Award for Program Operator and a Gold Award for Sustainable Service at the 2012 RCO Waste Minimization Awards.
---
Quick Links
For your convenience, here is a summary of important links related to this page.
Did you know?
Raw Materials Company uses a mechanical process that separates all of the components of a primary battery so they can be properly recycled. The recovered materials are used to make new products saving our earth's finite resources and the energy needed to mine them from ore.
Find out more about our technology and how together we are turning waste into a valuable resource.