News & Events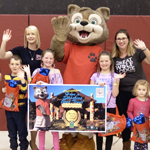 February 26, 2018
Sarah Lacharity of Raw Materials Company, along with her friend Wiley the Wolf stopped in at Montgomery Village PS in Orangeville to present a grade 5 student named Jillian with a family stay at Great Wolf Lodge in Niagara Falls.
---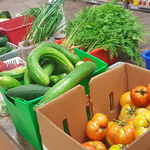 November 15, 2017
The Lockview Park Community garden wrapped up its first growing season bringing in a bounty of 853 kilograms of fresh, healthy produce to the Port Cares Food Bank.
---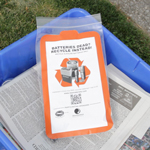 November 3, 2017
Recycling rates for single-use batteries have climbed steadily since Stewardship Ontario introduced the Battery Incentive Program in 2011. Last year the Province recycled 49% of the batteries available, tipping the scale at 3,226 metric tonnes.
---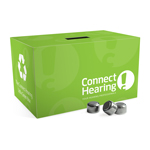 July 27, 2017
Since 2013, Connect Hearing has been providing its customers with a convenient service to recycle the small button sized batteries from hearing aids.
---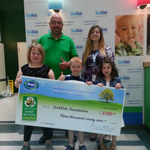 June 20, 2017
On June 21st, a delegation from the Ontario Schools Battery Recycling Challenge (OSBRC) traveled to The Hospital for Sick Children to make a donation to the SickKids Foundation.
---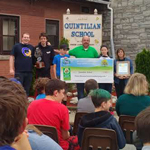 June 16, 2017
On June 16th, Raw Materials Company of Port Colborne paid a special visit to Quintilian School of Kingston to award them a first-place trophy and a cheque for winning the Ontario Schools Battery Recycling Challenge.
---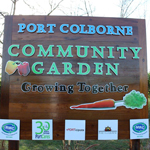 May 25, 2017
The new Lockview Park Community Garden will spring to life on the evening of June 7, 2017 from 4:00 - 6:00 p.m. as friends and families gather to sow seeds and enjoy a free bar-b-q by Tender Cuts
---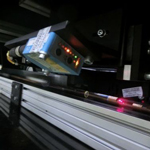 April 11, 2017
Developed for battery recyclers by REFIND Technologies, the advanced identification and sorting system records the brand and chemistry types of the batteries it sorts, providing market data back to the recycler and its stakeholders.
---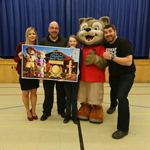 March 9, 2017
On an unseasonably warm March morning, Wiley the Wolf ventured far from his den to pay a special visit to St. Cecilia Catholic School in Toronto to present a sixth grade student named Honora with a family trip to Great Wolf Lodge!
---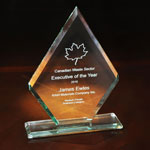 November 25, 2016
James Ewles, President of Raw Materials Company has been named Canadian Waste Sector Executive of the Year by the Ontario Waste Management Association
---
April 2018
Click on a date in the calendar to view the events schedule for that day.
Monthly Archives