News & Events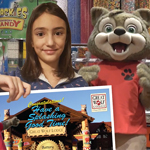 March 13, 2019
On February 20, 2019, the Ontario Schools Battery Recycling Challenge selected Ariela of St. Andrew school in Napean as the winner of the Great Wolf Lodge Family Day Prize Draw!
---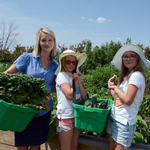 October 19, 2018
It was another successful growing season at the Lockview Park Community Garden in support of the Port Cares Reach Out Food Centre. In its second year, the volunteer run garden added more than a tonne of fresh produce to the Food Bank's pantry.
---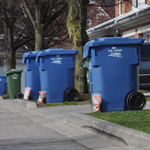 October 3, 2018
This fall, dozens of communities across Ontario will take part in a curbside collection to recycle single-use household batteries.
---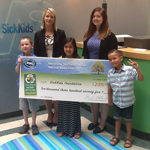 June 20, 2018
On June 20th, a small group of student representatives from the Ontario Schools Battery Recycling Challenge, travelled to The Hospital for Sick Children (SickKids) in Toronto to make a donation to SickKids Foundation.
---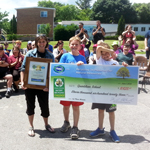 June 14, 2018
For the second time in as many years, students and teachers at Quintilian School in Kingston were crowned champions of the Ontario Schools Battery Recycling Challenge.
---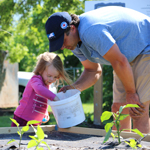 May 15, 2018
On Sunday May 27 beginning at 3:00 p.m. friends of the Lockview Park Community Garden will gather at the garden located between Lakeshore Catholic High School and Chestnut Park for a season opening planting party.
---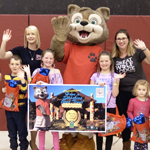 February 26, 2018
Sarah Lacharity of Raw Materials Company, along with her friend Wiley the Wolf stopped in at Montgomery Village PS in Orangeville to present a grade 5 student named Jillian with a family stay at Great Wolf Lodge in Niagara Falls.
---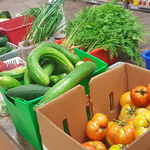 November 15, 2017
The Lockview Park Community garden wrapped up its first growing season bringing in a bounty of 853 kilograms of fresh, healthy produce to the Port Cares Food Bank.
---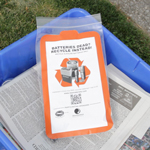 November 3, 2017
Recycling rates for single-use batteries have climbed steadily since Stewardship Ontario introduced the Battery Incentive Program in 2011. Last year the Province recycled 49% of the batteries available, tipping the scale at 3,226 metric tonnes.
---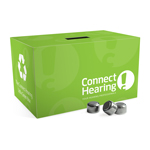 July 27, 2017
Since 2013, Connect Hearing has been providing its customers with a convenient service to recycle the small button sized batteries from hearing aids.
---
May 2019
Click on a date in the calendar to view the events schedule for that day.
Monthly Archives