9th Annual Ontario Schools Battery Recycling Challenge Winners Announced!
October 6, 2023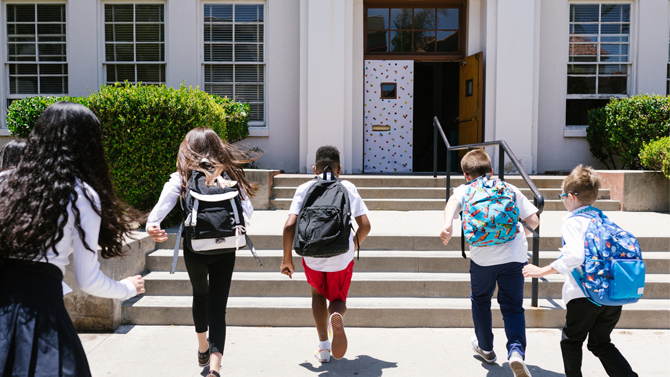 Port Colborne, ON – Environmental 360 Solutions Ltd. (E360S) announced the winners of the 9th Annual Ontario Schools Battery Recycling Challenge (OSBRC).
The Challenge began on October 17, 2022, and finished on May 12, 2023. The batteries recycled by 164 participating schools were then collected and processed at E360S in Port Colborne, Ontario over the summer.
"We are pleased to announce nine schools met or exceeded the OSBRC Pledge this year," said Sarah Lacharity, OSBRC Program Coordinator at Environmental 360 Solutions Ltd.
In no particular order, the winning schools were:
Port Rowan Public School of Port Rowan
Grand View Public School of Sault Ste. Marie
H.M. Robbins Public School of Sault Ste. Marie
Jarvis Community Christian School of Jarvis
Muskoka Christian School of Utterson
Quintilian School of Kingston
Springfield Public School of Springfield
St. Ann Catholic Elementary School of Fenwick
St. Mary Catholic High School of Brockville
Each OSBRC Pledge winner earned an equal share of a $2,675.24 prize pool, funded by E360S.
In addition, the OSBRC awarded Monsignor Michael O'Leary of Bracebridge, with the Environmental Award and a cheque for $445.87. The E360S Environmental Award is given to a school that truly embodies the spirit of recycling and environmentalism.
"We're extremely proud of the effort schools put forward this year," said Lacharity. "Altogether, OSBRC schools recycled close to 660,000 batteries, diverting harmful chemicals and reusable materials from local landfills across Ontario."
Schools participating in the OSBRC also raised $1,337.62 for the Hospital for Sick Children in Toronto. The money raised will be used to build a state-of-the-art hospital and patient support centre.
Registration for the 2023 -2024 Ontario Schools Battery Recycling Challenge is now open. The Challenge officially begins on October 16, 2023, and runs until May 10, 2024.

About the OSBRC
The OSBRC is a recycling challenge for elementary and secondary schools across Ontario. The purpose of the Challenge is to teach students and their families how to safely handle batteries and how to recycle them. Students, teachers, and their families have recycled more than 13.1 million batteries since the program started in 2014. The Challenge has also awarded $98,469.63 to schools, students, and the SickKids Foundation.
OSBRC schools can download resources, such as lesson plans, that tie into the curriculum. They can also download various posters, activity worksheets and more to keep recycling top of mind throughout the year.
The batteries recycled during the Challenge are recycled at Environmental 360 Solutions Ltd. in Port Colborne. E360S sorts the batteries by chemistry and then recycles the alkaline batteries using its patented recycling technology. 100% of each alkaline battery is reused and no part of the battery ends up in the landfill.
---
Did you know?
Zinc is one of the world's most commonly used metals. Approximately 30% of the zinc today comes from recycled sources. Raw Materials Company is able to recover zinc from the batteries that you recycle. The zinc we recover is then reused as micronutrients in fertilizer to grow corn for biofuel.
As a result of RMC's recycled materials, farmers are able to increase their yields by over 20 bushels per acre. This is important considering our growing population and the need to make efficient use of our existing farmland.
Find out more about our technology and how together we are turning waste into a valuable resource.