RMC Receives Two Platinums at 2013 RCO Waste Minimization Awards
November 15, 2013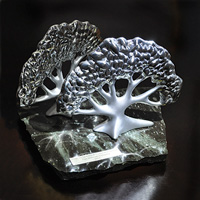 Port Colborne, October 31, 2013 – The Recycling Council of Ontario has recognized Raw Materials Company (RMC) with two Platinum Awards at their annual Awards Gala on October 24, 2013 during Waste Reduction Week.
For more than thirty years, the Recycling Council of Ontario has been the collective voice of a diverse membership with a mission to inform and educate all members of society about the generation of waste, the avoidance of waste, the more efficient use of resources, and the benefits and/or consequences of these activities.
To achieve a platinum level score, a repeat applicant needs to demonstrate a major improvement in its program with quantifiable outcomes. Raw Materials Company received a Platinum Award in the category of Program Operator and another for Sustainable Service or Product.
RMC is an approved processor under the Stewardship Ontario program and specializes in the collection and recycling of single-use alkaline batteries. The company uses a mechanical process that is able to recover 100% of the component materials of an alkaline battery for reuse. Over 86% of the recovered materials are upcycled into premium products. As a result, none of the component materials go into the landfill.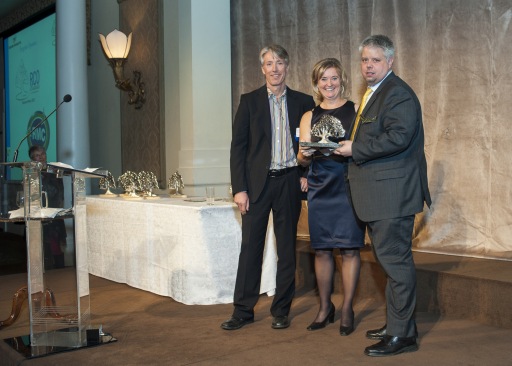 Raw Materials Company is also an approved collector for batteries under the incentivized Stewardship Ontario program. Using the incentives provided through the program, RMC has propelled Ontario collections to new heights with innovative collection methods like its successful Curbside Battery Recycling program.
In 2012, Durham Region broke the Guinness World Record for most batteries collected in a 24 hour period using the curbside program. They collected 11,221 lbs in 24 hours and 58,778 lbs in five days of collection.
This November, several more Ontario communities have opted in and will be participating in the curbside program including the Region of Durham, Centre and South Hastings County, Prince Edward County, Dufferin County and the City of Peterborough.
"Municipalities recognize that curbside collection of batteries is the most convenient for their residents. Those communities that are serious about diverting this harmful waste from landfill have been inquiring about the program and there are several new additions on deck for the Spring 2014 delivery," explained James Ewles, President of Raw Materials Company.
For those communities that are not serviced by curbside collection, RMC has also established over 3300 collection points for dead batteries across the province, making battery recycling accessible to the majority of Ontarians.
Ontario residents can find their closest recycling point by typing in their postal code or city name into this handy recycling site finder.
---
Did you know?
Used batteries make up less than 1% of all waste found in municipal landfills. That 1% of batteries is responsible for 88% of all the toxic heavy metals found in the landfill.
Find out more about our technology and how together we are turning waste into a valuable resource.