RMC Purchases OBS 600 Optical Sorting Machines for Batteries
April 11, 2017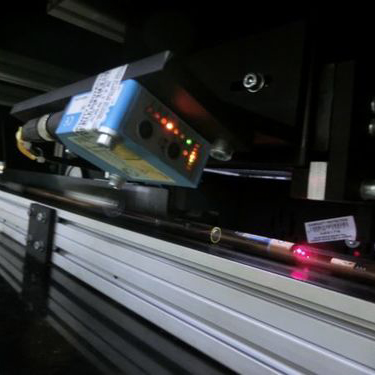 Port Colborne, ON - Raw Materials Company signed a purchase agreement for three OBS 600 optical sorting machines. Developed for battery recyclers by REFIND Technologies in Gothenburg Sweden, the advanced identification and sorting system records the brand and chemistry types of the batteries it sorts, providing valuable market share data back to the recycler and its stakeholders.
Once installed, the units will work in parallel to accurately sort 30 batteries per second or 1800 kilograms per hour, greatly increasing the throughput of batteries processed at the Port Colborne, Ontario recycling facility.
"This new technology will expand our sorting capacity and efficiency and allow RMC to keep up with the growing number of batteries collected and recycled annually in Ontario and throughout North America," said James Ewles, President of Raw Materials Company. "The OBS 600 will also provide RMC with exclusive data on the batteries collected including brand, type and number of cells sorted and processed daily."
The installation of the first OBS 600 is scheduled for the spring of 2017, with the second and third installations scheduled for early 2018. The addition of this equipment is timely given the recent surge in battery recycling across the Province of Ontario, Canada. In 2016 Ontarians recycled approximately 3 million kilograms of single-use batteries.
Raw Materials Company is building additional sorting and plant capacity to accommodate new business from Canada and the United States. The company also plans to build recycling plants in Europe and Asia using its patented recycling technologies.
Raw Materials Company was the first Canadian company to purchase the OBS 600 identification and sorting system and will be one of few companies in the world that will have this advanced capability.
About Raw Materials Company:
Raw Materials Company is an industry leading battery-recycling company. RMC was established in 1985 and employs 50 people in the community of Port Colborne, Ontario. RMC is an approved transporter and processor under the Stewardship Ontario Battery Incentive Program.
---
Did you know?
Lead-acid batteries are the oldest rechargeable batteries still in use today. In Canada, over 98% of all Lead-acid batteries are recovered for recycling.
Find out more about our technology and how together we are turning waste into a valuable resource.