RMC President Recognized as Sustainability Leader for Battery Recycling at Clean50 Summit
October 22, 2014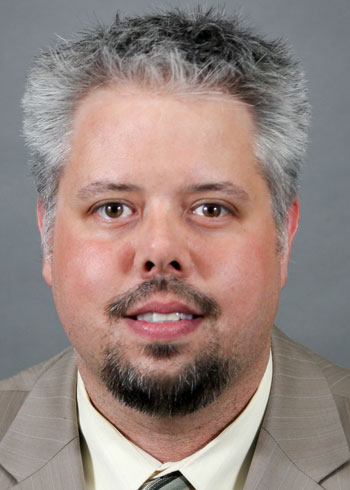 Port Colborne, ON – James Ewles, President of Raw Materials Company Inc. (RMC), has been recognized as one of Canada's 2015 Clean50 leaders in sustainability and clean capitalism. Mr. Ewles received the distinguished award at the Delta Management Clean50 Summit in Toronto, Ontario on September 17, 2014.
Canada's Clean50 Awards are announced annually by the Delta Management Group to recognize those 50 individuals or small teams from 16 different categories who have done the most to advance the cause of sustainability and clean capitalism in Canada over the past 2 years. The Clean50 Summit provides attendees the opportunity to meet with other business and sustainability-focused leaders as well as the opportunity to expand on a community of likeminded individuals to accelerate meaningful and much needed action.
"Honourees are chosen after rigorous screening and research by Delta Management, with advice from internal researchers and external advisors, and were selected from an initial pool of over 550 well qualified candidates," explained Gavin Pitchford, Chief Talent Officer, Delta Management Group.
Mr. Ewles received the award in the Primary Resources category for his role in shaping sustainable policy for the recycling of primary single-use batteries in Ontario. His leadership and guidance has positioned RMC as the industry front-runner, using innovative collection programs and a world class recycling technology to safely manage the household batteries recycled throughout the province.
"Raw Materials Company sets the industry standard for alkaline battery recycling. Our patented technology is able to upcycle up to 92% of the contents of a battery into new products," according to Ewles. "The recovered materials are reused in the local steel and agricultural industries all within a few hundred miles of RMC's ISO 14001 certified processing facility."
Processing of all the primary batteries sold in North America using RMC's technology vs. the next best technology for a year would conserve 184,000 Megawatt-hours of energy (enough to power over 18,000 homes), save 41,100 tonnes of greenhouse gas emissions (about 2/3rds of what a zinc smelter produces annually) and eliminate 16,300 tonnes of solid waste a year (over 2,300 full municipal garbage trucks).
"The team at RMC are world leading DE-energizer eagles, transforming over 4 million pounds of consumer batteries a year into useful raw materials," said Gavin Pitchford.
About Raw Materials Company:
Raw Materials Company is the industry leading battery recycling company whose process achieves the highest recovery and recycling rate in North America. RMC was established in 1985 and employs 50 people in the community of Port Colborne. RMC is an approved transporter and processor under the Stewardship Ontario Battery Incentive Program.
---
Did you know?
Zinc is one of the world's most commonly used metals. Approximately 30% of the zinc today comes from recycled sources. Raw Materials Company is able to recover zinc from the batteries that you recycle. The zinc we recover is then reused as micronutrients in fertilizer to grow corn for biofuel.
As a result of RMC's recycled materials, farmers are able to increase their yields by over 20 bushels per acre. This is important considering our growing population and the need to make efficient use of our existing farmland.
Find out more about our technology and how together we are turning waste into a valuable resource.