RMC President Named Executive of the Year by the Ontario Waste Management Association
November 25, 2016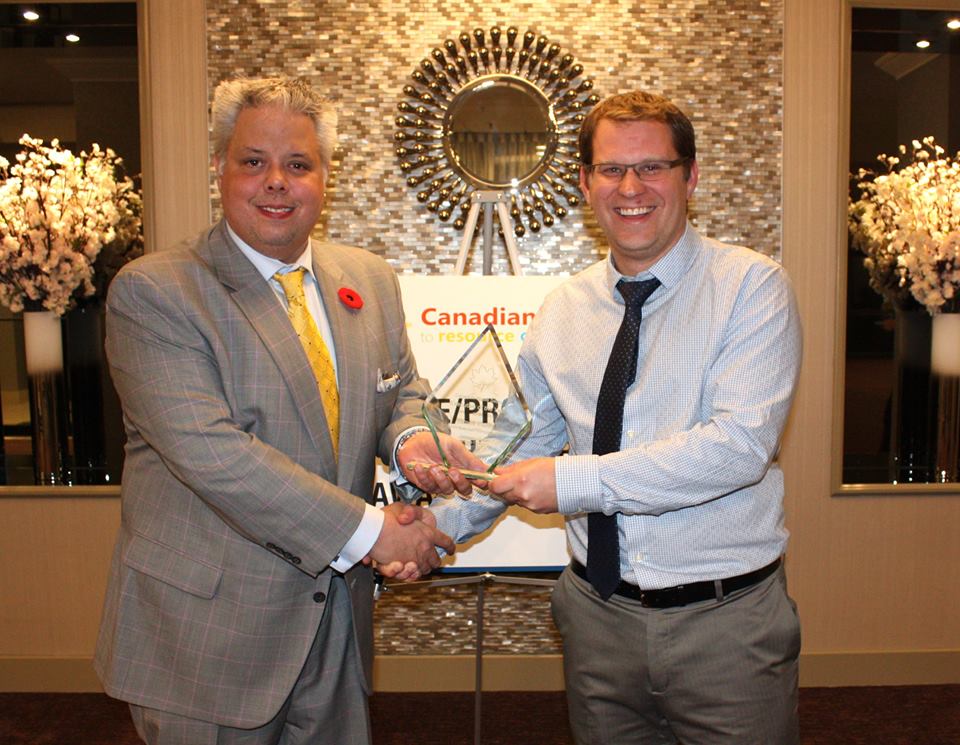 Port Colborne, ON – James Ewles, President of Raw Materials Company has been named Canadian Waste Sector Executive of the Year by the Ontario Waste Management Association (OWMA) and its national partners.
The OWMA awards program recognizes and rewards those individuals who excel in their fields by showing excellence, exemplary customer service, entrepreneurship, innovation and perseverance. Mr. Ewles was presented with the highly regarded award at a special gala dinner attended by more than 150 waste management professionals on November 9th, 2016 as part of the Canadian Waste to Resource Conference.
"This is a team award, and it's a testament to the great efforts of all RMC team members over the past several years," said Ewles. "RMC would also like to thank the Province of Ontario and the Battery Stewards for their vision and commitment to recycling, resource preservation, and environmental protection. The success of the Ontario program is proof that great results are possible when we all work together."
Mr. Ewles has been a staunch advocate for higher order recycling and his leadership and vision ensured Raw Materials Company remained relevant while Ontario made steps to transition toward a more circular economy.
Since Raw Materials Company joined the Battery Incentive Program (BIP), a program operated by Stewardship Ontario and funded by the battery manufacturers, recycling in the province has skyrocketed. In 2015, there was an estimated 7,010 tonnes of single-use batteries available and ready to be recycled in Ontario alone. Last year the province recycled 33% or 2,330 tonnes of what was available, the highest collection rate in Canada.
"It is important to take time to acknowledge the tremendous contributions made by those who are leading the waste management sector," said acting OWMA CEO Peter Hargreave. "This year, we were pleased to recognize six deserving individuals at our third annual awards ceremony for their continued efforts to advance innovation, increase sustainability in the waste management sector, and demonstrate corporate social responsibility in their organization and community."
About Raw Materials Company:
Raw Materials Company is an industry leading battery-recycling company. RMC was established in 1985 and employs 50 people in the community of Port Colborne, Ontario. RMC is an approved transporter and processor under the Stewardship Ontario Battery Incentive Program.
---
Did you know?
Used batteries make up less than 1% of all waste found in municipal landfills. That 1% of batteries is responsible for 88% of all the toxic heavy metals found in the landfill.
Find out more about our technology and how together we are turning waste into a valuable resource.