RMC to Attend the 18th ICBR in Croatia
September 8, 2013
Raw Materials Company is heading to Dubrovnik, Croatia to attend the 18th Annual International Congress for Battery Recycling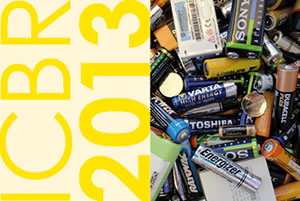 The three-day conference begins on September 11th, and will host many nations. Sessions will cover a variety of topics including national recycling program updates from around the world as well as special sessions on battery processing techniques and the technological advances that are driving the industry.
On September 12th, Raw Materials Company will be unveiling the RMC 3500, an advanced technology that was specifically designed to process single-use alkaline batteries. The RMC 3500 is capable of recovering 100% of the battery components with no component materials going into the landfill. The mechanical process produces no stack GHG emissions and has the lowest carbon footprint of any technology in use today.
For those attending the ICBR conference, be sure to visit the Raw Materials Company trade booth.
Learn more about Raw Materials Company and the RMC Technology.
---
Did you know?
Lead-acid batteries are the oldest rechargeable batteries still in use today. In Canada, over 98% of all Lead-acid batteries are recovered for recycling.
Find out more about our technology and how together we are turning waste into a valuable resource.