Record 544,000 Households in 56 Ontario Municipalities to Have Access to Curbside Battery Collection
November 2, 2015

Port Colborne, ON – In the first two weeks of November 544,000 homes in Durham Region, Simcoe County, Dufferin County, Hastings and Prince Edward County, City of Barrie, City of Guelph, City of Orillia and the Town of Blue Mountains as well as a host of other Ontario municipalities will receive a special curbside collection of household batteries.
Twice a year, Raw Materials Company of Port Colborne teams up with Stewardship Ontario to provide municipalities across the Province with a curbside battery collection. This year a record 544,000 homes in 56 Ontario municipalities will be offered this important environmental service.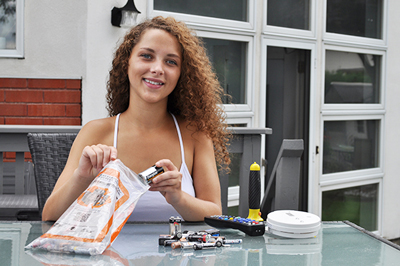 In most of these communities, the battery collection event runs just after the clocks change for daylight savings when fire departments remind citizens to change the batteries in their smoke alarms.
To participate, residents simply put batteries into a zip lock bag and place them at the curb with other recyclables on recycling day.
In the last four years, battery recycling in Ontario has skyrocketed. Prior to 2011, Ontarians recycled less than 5% of single-use batteries available. In 2014, Ontarians recycled 24% of single-use batteries sold in the same year – the highest verified collection rate in North America.
The reason for this dramatic increase in battery recycling is a battery incentive program (BIP) launched by Stewardship Ontario in 2011 and funded by battery manufacturers. The BIP provides battery transporters and recyclers with incentives for the collection and recycling of batteries. As a result, curbside collections of household batteries have diverted hundreds of thousands of pounds of primary batteries from Ontario landfills.
"The financial incentives funded by battery manufacturers help to offset municipal costs of providing residents with this convenient service. Once collected, Raw Materials Company in Port Colborne, Ontario processes the batteries to produce recycled commodities that are used in manufacturing. Residents love the program because it's convenient," said Chris Fast, Waste Services Coordinator for the County of Dufferin.
About Raw Materials Company:
Raw Materials Company is an industry leading battery-recycling company. RMC was established in 1985 and employs 50 people in the community of Port Colborne, Ontario. RMC is an approved transporter and processor under the Stewardship Ontario Battery Incentive Program.
---
Did you know?
Zinc is one of the world's most commonly used metals. Approximately 30% of the zinc today comes from recycled sources. Raw Materials Company is able to recover zinc from the batteries that you recycle. The zinc we recover is then reused as micronutrients in fertilizer to grow corn for biofuel.
As a result of RMC's recycled materials, farmers are able to increase their yields by over 20 bushels per acre. This is important considering our growing population and the need to make efficient use of our existing farmland.
Find out more about our technology and how together we are turning waste into a valuable resource.