Ontario Charged up for Curbside Battery Collection This Fall
October 15, 2021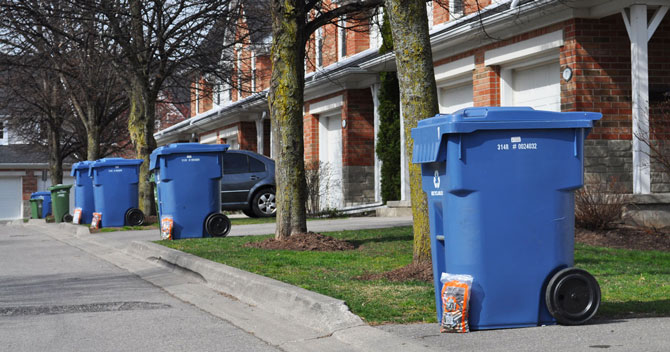 Port Colborne, ON - A million homes across Ontario will take part in a curbside collection to recycle used household batteries this fall. The program was created to make battery recycling convenient, and to divert harmful chemicals and reusable materials from Ontario landfills. The program has captured 40 million household batteries since it began in 2012.
Curbside battery recycling is only offered by some Ontario municipalities. Batteries must never be placed in the garbage or set out with recycling outside of a specific battery collection period. Recycling batteries prevents toxins from entering landfills, has a positive impact on the environment, prevents potential fires and contributes to a circular economy. Visit your municipal website to see if battery collection is offered in your community and to learn how to participate.
Once collected, the batteries are transported to Raw Materials Company, a recycling facility in Port Colborne, Ontario. After the batteries are thoroughly sorted by chemistry, the alkaline batteries are processed onsite using patented mechanical recycling technology.
The process was designed to recover steel, zinc, manganese, and potassium from alkaline batteries, to be reused in the manufacture of new products, contributing to the circular economy. New products like bicycles, pots and pans and golf clubs. To maximize reuse, the remaining battery types are sent on to processors that specialize in the recovery of those chemistries.
"We've seen a significant increase in batteries recycled at the curb during the pandemic," said James Ewles, President of Raw Materials Company. "I encourage everyone that uses batteries, to recycle them at one of the many recycling points around the province or through one of the curbside collections if you're living in a municipality that provides that service."
If there is no curbside collection in your area, visit www.rawmaterials.com/page/locations/.
The Raw Materials Company recycling process was independently audited by CSA Group Guideline – CSA SPE-890-15. It achieved a recycling efficiency score of 84% and an overall diversion score of 87%.
About Raw Materials Company
Raw Materials Company is an industry leading battery-recycling company. Established in 1985, RMC employs more than 60 people in the community of Port Colborne, Ontario. Raw Materials Company is a registered battery hauler and processor with the Resource Productivity & Recovery Authority (RPRA) under Ontario Regulation 30/20.
---
Did you know?
Used batteries make up less than 1% of all waste found in municipal landfills. That 1% of batteries is responsible for 88% of all the toxic heavy metals found in the landfill.
Find out more about our technology and how together we are turning waste into a valuable resource.