2020-2021 OSBRC Prize Earners Announced!
September 20, 2021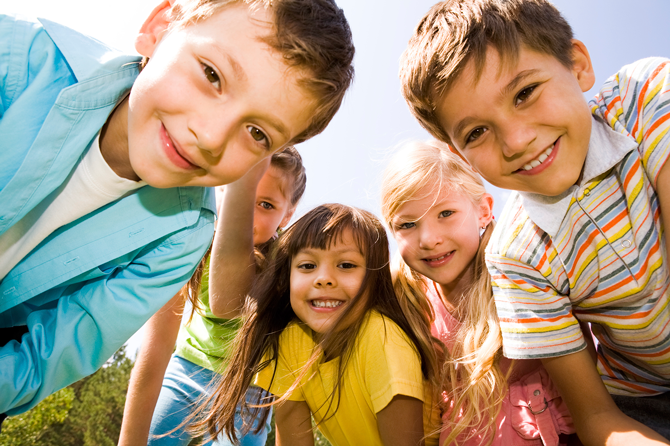 Port Colborne, ON - The Ontario Schools Battery Recycling Challenge awarded prizes to 13 schools and 11 students after a year-long challenge to recycle batteries. A little more than 990,000 batteries were recycled.
96 schools took part in the annual challenge created by Raw Materials Company. The goal was for each school to recycle its share of household batteries during the school year. In the end, 13 schools accomplished the goal and received an equal share of the OSBRC Pledge Prize.
"The OSBRC Pledge Prize was a big focus for us this year," said Sarah Lacharity of Raw Materials Company. "We wanted to put more emphasis on the group's effort to recycle batteries and at the same time, recognize more schools by spreading the prize pool around. It was nice to see so many schools chip in and for many of them to take away a nice share of the prize pool".
OSBRC Pledge Prize Winners
Glenburnie Public School (LDSB) - Glenburnie
Bloomsburg Public School (GEDSB) - Waterford
Central Baptist Academy (CBC) - Brantford
Waterford Public School (GEDSB) - Waterford
Port Royal Public School (TDSB) - Scarborough
Prince Albert P.S. (DDSB) - Prince Albert
Quintilian School (IND) - Kingston
Springfield Public School (TVDSB) - Springfield
Muskoka Christian School (MACS) - Utterson
St. Mary Catholic High School (CDSBEO) - Brockville
Port Rowan Public School (GEDSB) - Port Rowan
Jarvis Community Christian School (Private) - Jarvis
Belleville Christian School - Private (BCS) - Belleville
Environmental Award
Prince Albert Public School was also the recipient of the Raw Materials Company Environmental Award. The Environmental Award is given to the school that embodies the spirit of environmental activism.
"Choosing the recipient for this year's Environmental Award was tough," explained Lacharity. "In the end, it was the sheer number of things that Prince Albert was doing that set it apart from the other submissions we seen this year. They really deserve the award and we're very happy for them.
Prince Albert recycles ink toners, markers, art supplies, text books, snack wrappers and clothes. It also holds an annual Eco Market at Christmas time. A place where students can shop for gently used items. Prince Albert also takes part in many other activities that contribute to a better and healthier environment such as:
One sided GOOS paper bins
Pollinator garden
WWF Fundraisers
Stewards of Lake Scugog
Adopted a local pond
Annual "Pitch In" clean up
Annual donation to the Ontario Turtle Conservation
Great Bird Count
Turn Down the Heat (sweater day)
Annual audits of their electricity and paper use.
Student Mission Prize Winners
The OSBRC recognized 11 students for completing Student Missions during the Challenge. Ten of them received a $50 Visa Gift Card. The winners were:
Kenton of Blessed Sacrament
Bailey of Springfield Public School
Troy of Springfield Public School
Jack of Springfield Public School
Sophia of Springfield Public School
Jacob of Monsignor Michael O'Leary
Layla of Monsignor Michael O'Leary
Divya of Greensborough Public School
Caralyn of Springfield Public School
Aiden of Springfield Public School
Last but not least, Cohen of Springfield Public School was the winner of the Great Wolf Lodge Family Day prize draw. Cohen and his family received a voucher for a one-night stay to Great Wolf Lodge in Niagara Falls, Ontario.
Donation to SickKids Hospital Foundation
Students and staff participating in the OSBRC also raised funds for the Hospital for Sick Children in Toronto (SickKids). The money raised will go toward the construction of a state-of-the-art hospital and patient support centre. The OSBRC has raised $11,321.72 for SickKids since 2014.
About the OSBRC
The OSBRC is a recycling challenge for elementary and secondary schools across Ontario. The purpose of the Challenge is to teach students and their families how to safely handle batteries and how to recycle them. Students, teachers, and their families have recycled close to 12 million batteries since the program started in 2014. The Challenge has also awarded $92,704.73 to schools, students and the SickKids Foundation.
OSBRC schools can download resources, such as lesson plans, that tie into the curriculum. They can also download various posters, activity worksheets and more to keep recycling top of mind throughout the year.
The batteries recycled during the Challenge are recycled at Raw Materials Company in Port Colborne. RMC sorts the batteries by chemistry and then recycles the alkaline batteries using its patented recycling technology. 100% of each alkaline battery is reused and no part of the battery ends up in the landfill.
---
Did you know?
Raw Materials Company uses a mechanical process that separates all of the components of a primary battery so they can be properly recycled. The recovered materials are used to make new products saving our earth's finite resources and the energy needed to mine them from ore.
Find out more about our technology and how together we are turning waste into a valuable resource.