Curbside Battery Recycling Gives a Jolt to Ontario Recycling Rates!
November 3, 2016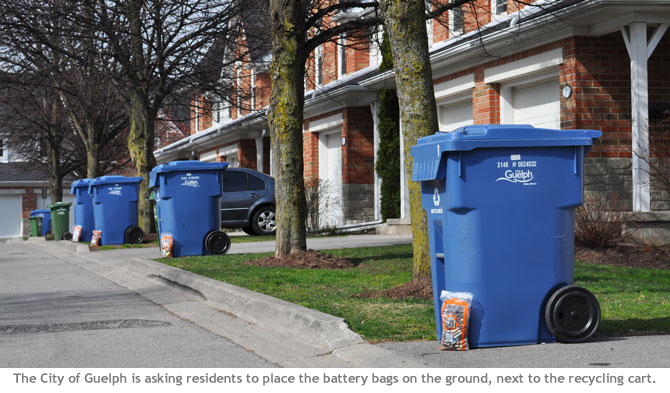 Port Colborne, ON – Beginning next week, many Ontario communities will be hosting a special collection to recycle used household batteries at the curbside.
A bi-annual event in most communities, residents are asked to place old single-use batteries into a zip lock bag and set it out with their recycling on a week promoted by their municipality. The collection is a very simple and effective solution to help manage this common waste material that is accumulated in small quantities by everyone.
The program is a partnership between Ontario municipalities, Raw Materials Company and Stewardship Ontario and is funded by the battery manufacturers. Although this innovative recycling program is still in its infancy, it has given a jolt to recycling rates across the province.
In 2015, there was an estimated 7,010 tonnes of single-use batteries available and ready to be recycled in Ontario alone. Last year the province recycled 33% or 2,330 tonnes of what was available, the highest collection rate in Canada. Ontario has come a long way since 2009, when less than 5% of batteries were recycled.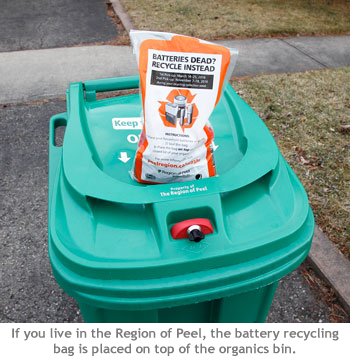 Curbside battery recycling addresses the primary participation barrier that exists for any recycling program; is it convenient? Since 2012, the program has grown to include more than 60 Ontario municipalities and 1.2 million homes can now recycle their batteries at the end of their driveway. Collections are usually timed to coincide with daylight savings time. The time of year when homeowners are reminded by the fire department to replace the batteries in their smoke detectors.
The curbside battery program has diverted more than 9 million batteries from landfills and the extra attention municipalities are giving this common waste material is increasing the awareness tenfold.
"The curbside battery program is a great reminder for people to replace the batteries in their smoke detectors. The program also raises the awareness for battery recycling at the same time," said Cory Graper of Raw Materials Company.
A pilot study to determine the feasibility of a permanent year-round recycling program has recently wrapped up and the results are very promising for municipalities considering the transition.
This November, curbside battery recycling will be offered by many Ontario municipalities. Please check your local municipal website for specific setout instructions and collection dates.
If this program is not happening in your community, please visit rawmaterials.com to find the nearest recycling point in your neighbourhood.
Raw Materials Company is an industry leading battery-recycling company. Established in 1985, RMC employs 50 people in the community of Port Colborne, Ontario. RMC is an approved transporter and processor under the Stewardship Ontario Battery Incentive Program which is funded by the battery manufacturers.
---
Did you know?
Zinc is one of the world's most commonly used metals. Approximately 30% of the zinc today comes from recycled sources. Raw Materials Company is able to recover zinc from the batteries that you recycle. The zinc we recover is then reused as micronutrients in fertilizer to grow corn for biofuel.
As a result of RMC's recycled materials, farmers are able to increase their yields by over 20 bushels per acre. This is important considering our growing population and the need to make efficient use of our existing farmland.
Find out more about our technology and how together we are turning waste into a valuable resource.